We're here to service your AC needs!
Set up a Maintenance Service Agreement Contract with Tropical Air Conditioning!

A Maintenance Service Agreement Contract gives customers access to priority servicing, overtime emergency calls, extended payment deadlines, payment plan options, and more!

Regular servicing of AC equipment will keep customer's AC system running at the highest efficiency. There will be less unnecessary breakdowns and regular documentation of reporting of the AC systems status for the customer, keeping them up to date with AC information and needs. We will monitor the AC system for possible parts replacements that may be needed, keeping a recorded history of every customers AC systems.

Contact our office for more information.
Make Payments Quickly and Easily!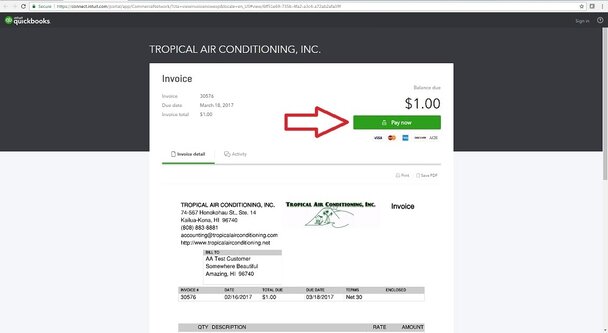 As a part of our continued effort to serve our Customers better, we now offer direct payment options on all Invoices. The direct link in each email allows for safe and secure payments! Simply click on the Invoice link to pay by credit card or bank transfer.
---
Tropical Air Conditioning, Inc.
74-567 Honokohau Street, Suite 14
Kailua-Kona, HI 96740
(808) 883-8881

Tropical Air Conditioning, Inc.
74-567 Honokohau Street, Suite 14
Kailua-Kona, HI 96740
(808) 883-8881